Parents, teachers and students can work together to protect children from bullying and cyber bullying by fundraising for Dolly's Dream.
We have seen so many wonderful ways that schools have fundraised for Dolly's Dream including craft stalls, gold coin donation for dressing in blue, baking blue cakes to sell, and more! This is a great way for teachers and students to talk about bullying and the importance of kindness.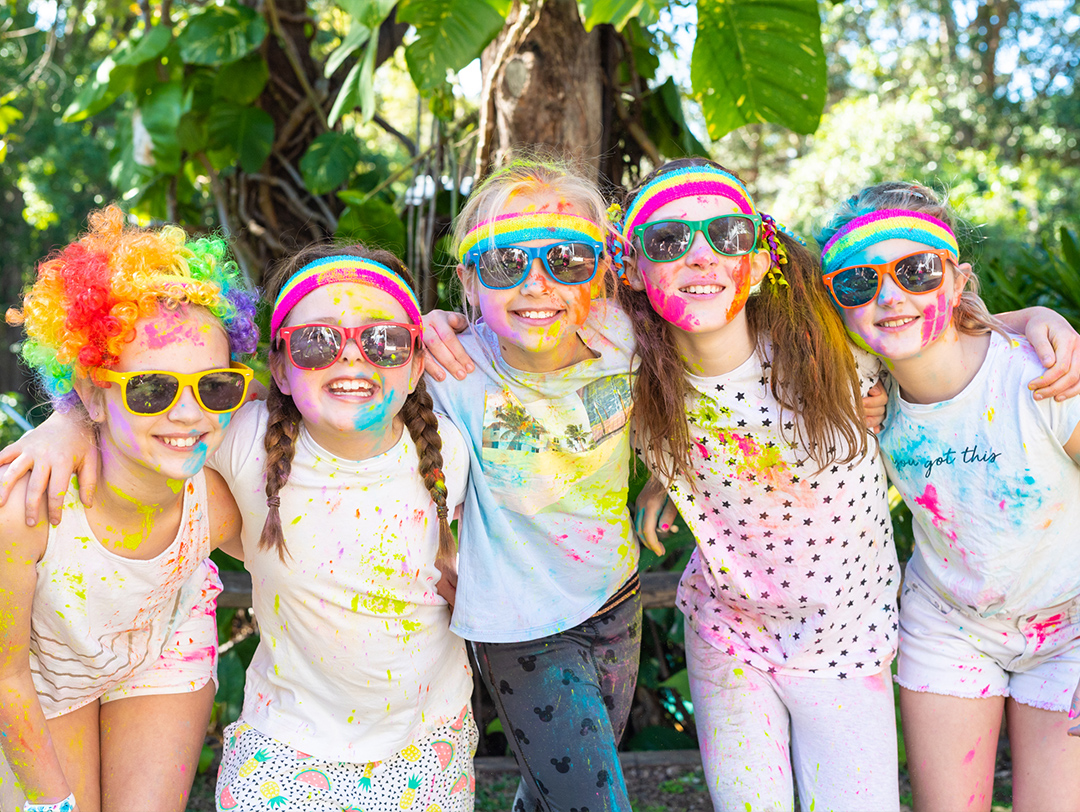 Do It For Dolly Colour Explosion School Fun Run.
Do It For Dolly and register your school to participate in our Colour Explosion Fun Run! The most colourful fun run day you and your students can have, all while fundraising for Dolly's Dream and creating a day that gives your school community the opportunity to spread kindness and say no to bullying. Participation can be a time of your choice in Term 1 or Term 2 of the 2022 school year.
Inspiring fundraiser
Koroit Primary School fundraised for Dolly's Dream for a whole year!
Lissa said, "At the start of the year our grade 6 students through their leadership project chose to raise funds for Dolly's Dream. We have had many activities after pancake day, PJ day, casual clothes, footy/pie day and in term 4 we held a blue Dolly Day. Kids had to work together, solving the puzzles that were buried in the sand, complete an obstacle course helping each other through, making kindness biscuits, decorating kindness rocks for our wellbeing garden and saying how we can be kind at school and home activity. Thanks again for allowing us to donate to such a worthy cause."
Koroit Primary School raised over $1,000 for Dolly's Dream through their fantastic activities!